Killarney Car Rental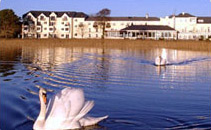 One of the most beautiful destinations of Ireland, Killarney is titled as the "Heaven's Reflex". Located in the County of Kerry, Killarney is perfect blend of nature's harmony and Irish enthusiasm, which is why a car hire in Killarney is considered as best means of exploring this beautiful city. Many tourist visit Killarney each year to indulge in its wild expanses, festivities and cultural extravaganza. Killarney has many myths and legends associated with this city, which further mystifies it. Touring Killarney can be much more enriching and explorative venture if you include car rental at Killarney in your travel plan. Our Killarney car rental deals also come with benefits like breakdown assistance, unlimited mileage, customer support and CDW.
Killarney has exhaustive travel diversities, therefore when travelers approach this city they immediately hire a car for Killarney to spin around the city. You can start your tour by visiting Lakes, Ross Castle, Muckross House & Gardens and Torc Waterfall. You can also include Aghadoe (panoramic view of Killarney Lake district), 11th century ruins of Aghadoe Church & Round Tower and Kate Kearney's Cottage (Gateway to the Gap of Dunloe). You can absolutely not miss the enchanting and thrilling boat trip to the famous lakes around Killarney. Festivals and cultural celebrations of the Killarney are the representations of the folklore and ethics of this city. Events like the Killarney Summerfest and Spraoi Chiarrai (free concert) are some of the many famous events of the city. With so much to explore, a car hire in Killarney is truly a good idea.
Sports and adventure enthusiast find an array of mind refreshing jaunts to indulge into. This includes horse riding, golf, fishing, boating, trekking and cycling. The extensive spas and treatment centers pose a refreshing treat for the traveler. With the abundance of restaurants, pubs and cafes travelers can choose from, the likes include Laurels Restaurant, Mucros Garden Restaurant, Lir Cafe and many more. Killarney also host large number of late night venues for travelers looking for excellent entertainment and fun. For more adventure driven travelers Killarney offers the Ireland's finest National Park.
This beautiful Irish city is best covered with a car rental in Killarney.