Rosslare Harbour Car Rental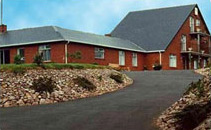 Rosslare Harbour is located in Ireland and is an international port. Rossalare Harbour is a busy place frequently visited by both business travelers as well as leisure tourists. Serving as an international transition point for ferries and boats, Rossalare Harbor has a marvelous country side along with the pristine beaches. Hiring a car will give you an in-depth tour of Rosslare Harbour. If you book a car rental service at Rosslare Harbour with us, you get to enjoy most competitive prices, top notch rental benefits ranging from CDW, road fund tax to breakdown assistance. Our suppliers also allow us to offer you with a fine collection of luxury and economical rental cars to pick from.
Driving through the rustic countryside of the Rosslare Harbour you can visit places like old Norman Castle, which is a museum now and beautiful Vinegar Hill. While you are in Rosslare Harbour, you have the opportunity to visit the gorgeous parks and beautiful towns around it and hiring a car further enhances that experience. Rosslare also has a resort nearby with a nice beach to stroll. Waterford Crystal Factory, of Waterford town, is worth a visit and is easily commutable by a car from the Rossalare Harbour. Irish National Heritage Park is also a great place to visit. With a car hire service in Rosslare Harbour, it becomes easy to explore these various beautiful sights of interest in comfort.
For gourmet travelers Rosslare Harbour has some excellent option. This city has great number of eateries, pubs and bars serving delicious delicacies. You can also give your taste buds a treat by tasting the traditional food of Ireland which include, black pudding, coffee and top quality local drinks. Just hire a car in Rosslare Harbour and get access to some amazing restaurants around this region including Lobster Pot, Culletons, Kilrane Inn and Harbour View. Hotels like St. Helens Hotel and Hotel Rosslare are great for eating out. There are number of shopping extravaganza to be enjoyed at the Quick Pick Convenience Shop, Morgan's Shop&Save Convenience Shop, Terminal Shop, Convenience Shop and Londis Supermarket, from where you can purchase items and bargain great deals.
Hiring a car is the best thing to do while in Rosslare Harbour. Travel in Rosslare Harbour is filled with excitement, adventure and fun. Once in the scenic city of Rosslare Harbour, your curiosity would want to explore more of the region.